Sherpa Classic Pen in Herringbone: Experience Beauty and Durability
Experience the beauty and durability of the herringbone pattern with the Sherpa Classic pen, now available in two new finishes - Champagne Black and Slick Brick.
Dating back to Roman times, the herringbone pattern has been a favorite among architects and designers for centuries. The Sherpa pen reimagines this timeless pattern in two classic finishes that are sure to make a statement.
Cont...

The Champagne Black finish features a sleek and sophisticated design that is perfect for any occasion. The shiny black bricks and trim contrast beautifully with the matte-champagne fill, creating a striking yet understated look that is sure to turn heads.

For those who prefer a more rustic and edgy look, the Slick Brick finish is the perfect choice. Inspired by a rainy night in a small Italian town, this finish features a shimmering, damp look that is both dark and alluring. The overcast and gloomy early-morning sky sets the perfect backdrop for this unique and eye-catching pen.

Crafted to the highest standards, the Sherpa Classic pen is built to last. Whether you're jotting down notes in a meeting or writing a novel at home, this pen is the perfect tool for any task. So why settle for a plain and boring pen when you can have the beauty and durability of the herringbone pattern with the Sherpa Classic pen in Champagne Black or Slick Brick finish?
Product Details
Dimensions: 5.69" x 0.59"  
Weight: 28g
Materials: Brass, Aluminum, Steel, Plastic
Country of Origin: Made in Taiwan
*Includes Fine-Point Sharpie Marker, Medium Sherpa Roller Ball Insert and Black Velvet Pen Sleeve
To use the Sherpa simply pull off the cap, unscrew the black grip section and place your uncapped disposable pen or marker into the empty barrel of the Sherpa. Once the disposable pen or marker is in place screw the black grip section down over the tip to seal it into the Sherpa shell. It's that easy!
This Sherpa Pen is covered by a 1-year warranty against all manufacturer's defects.   For our full warranty policy click
here
.
For repairs either inside or outside of warranty please contact info@sherpapencovers.com.  
We offer a 30-day return policy on all new, unused items. Please contact customer service at info@sherpapencovers.com to arrange a return.
"Sherpa Recommended" product is sold directly through www.Sherpapen.com.  All other links are for Amazon.com affiliate listings. 
If you have a question or know of any other refills that will fit please e-mail us at info@sherpapencovers.com.
To download printable .PDF version click below:
詳細を表示する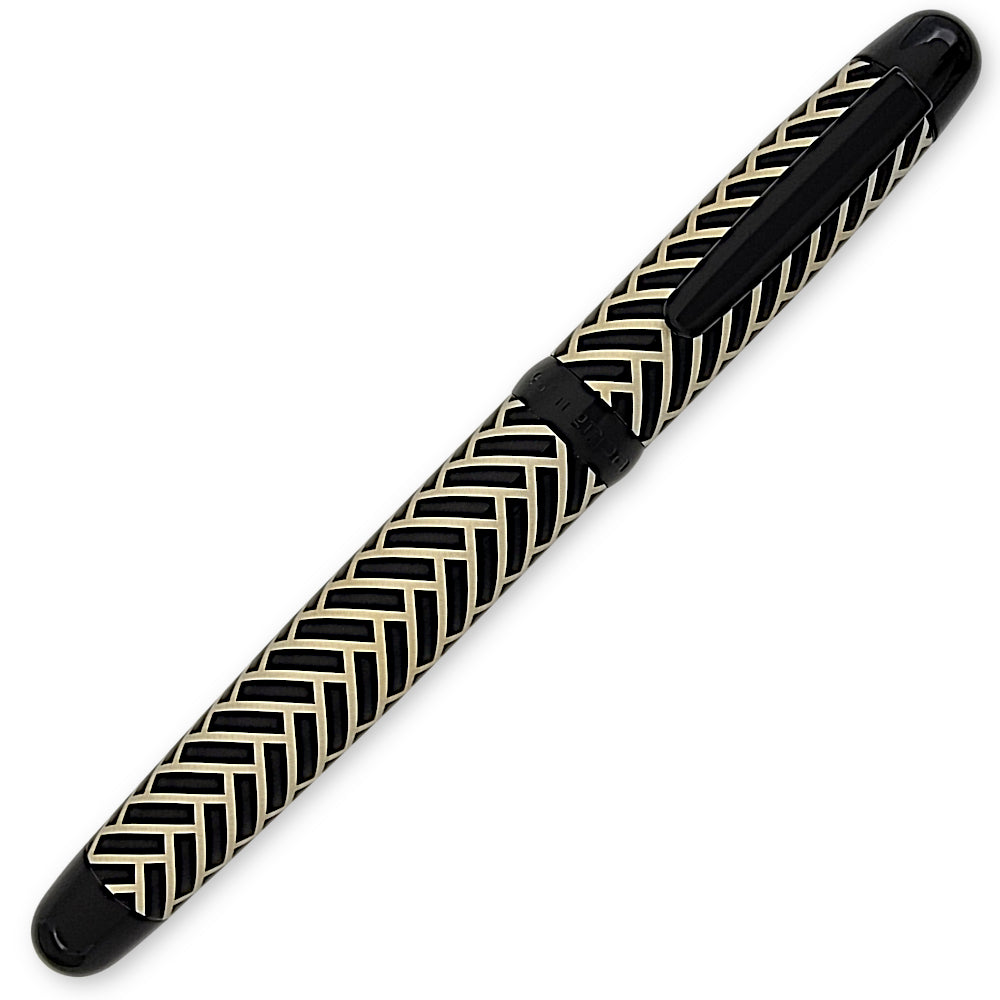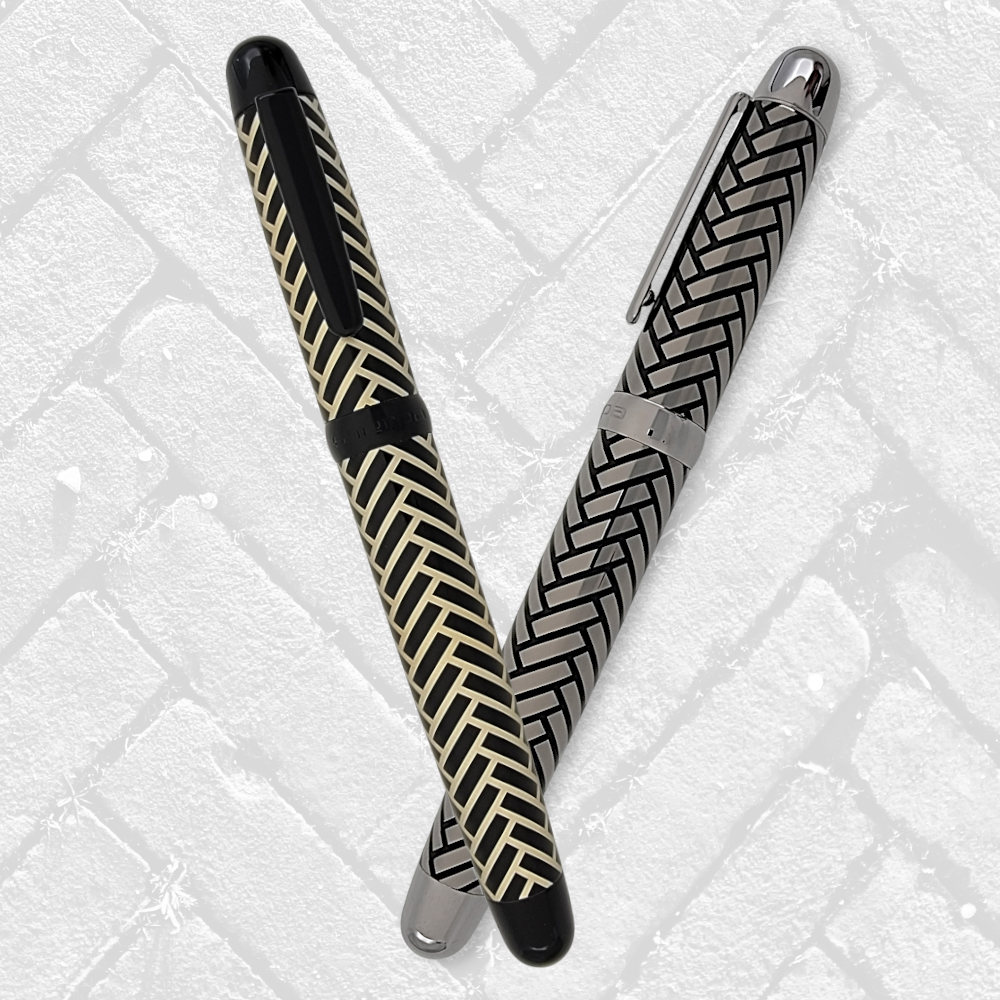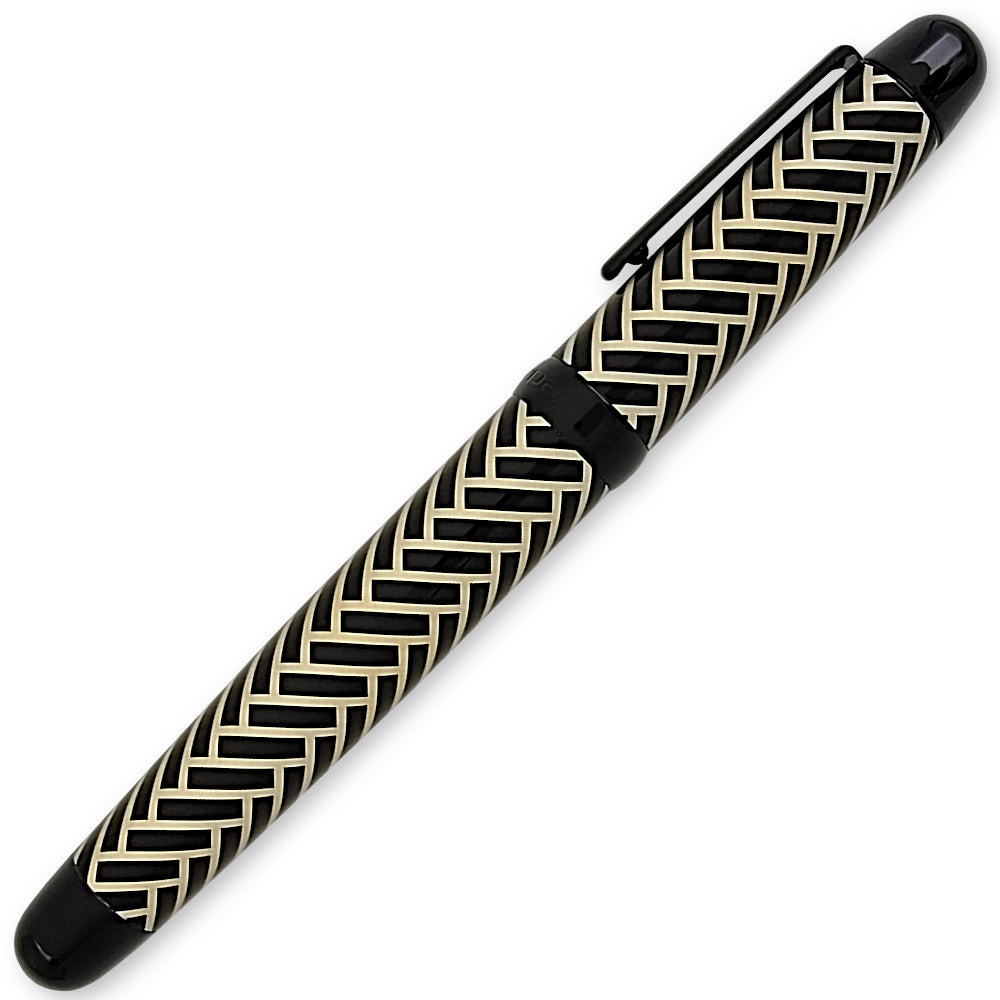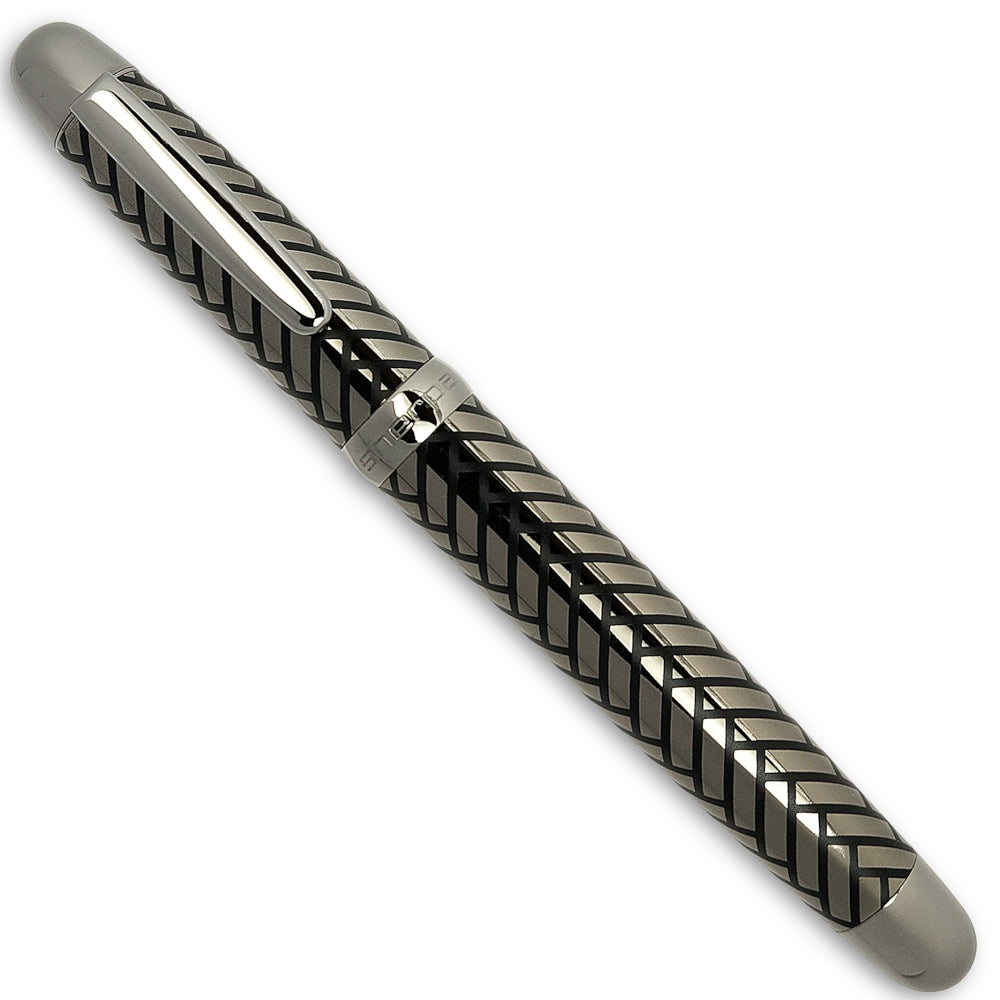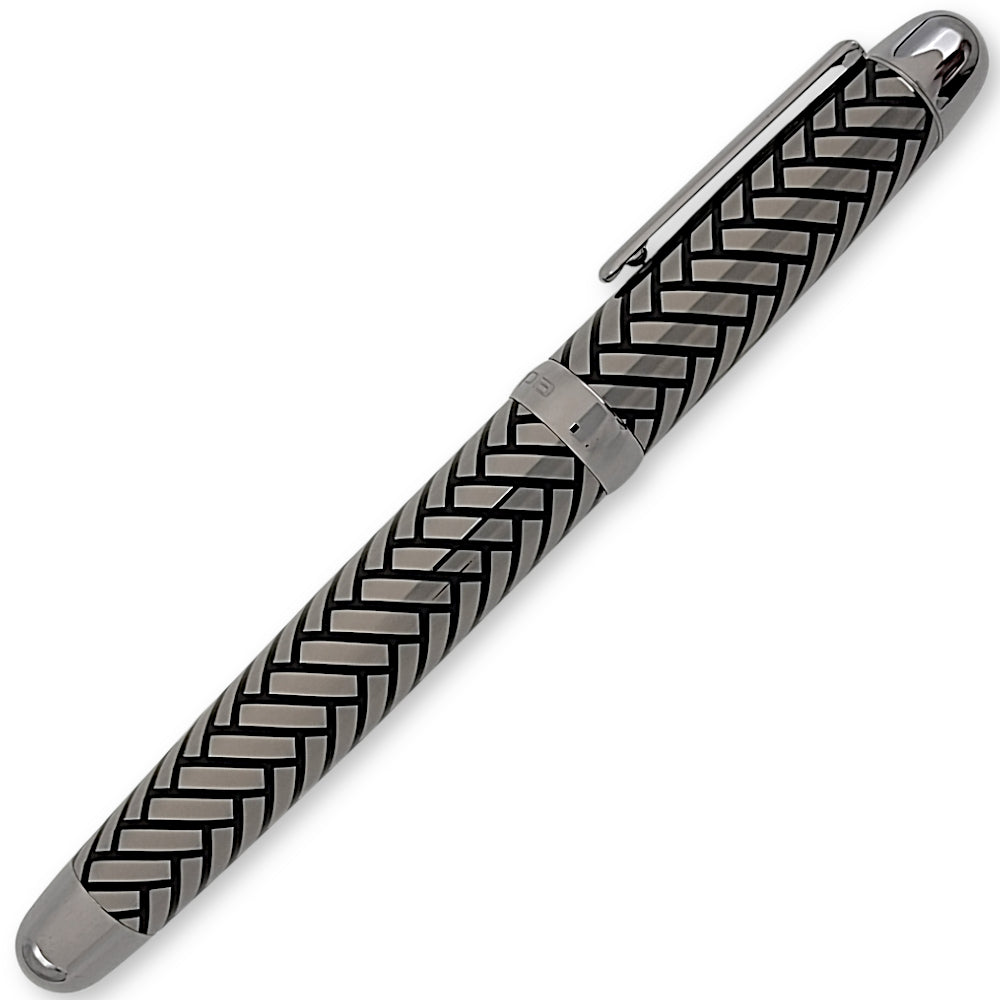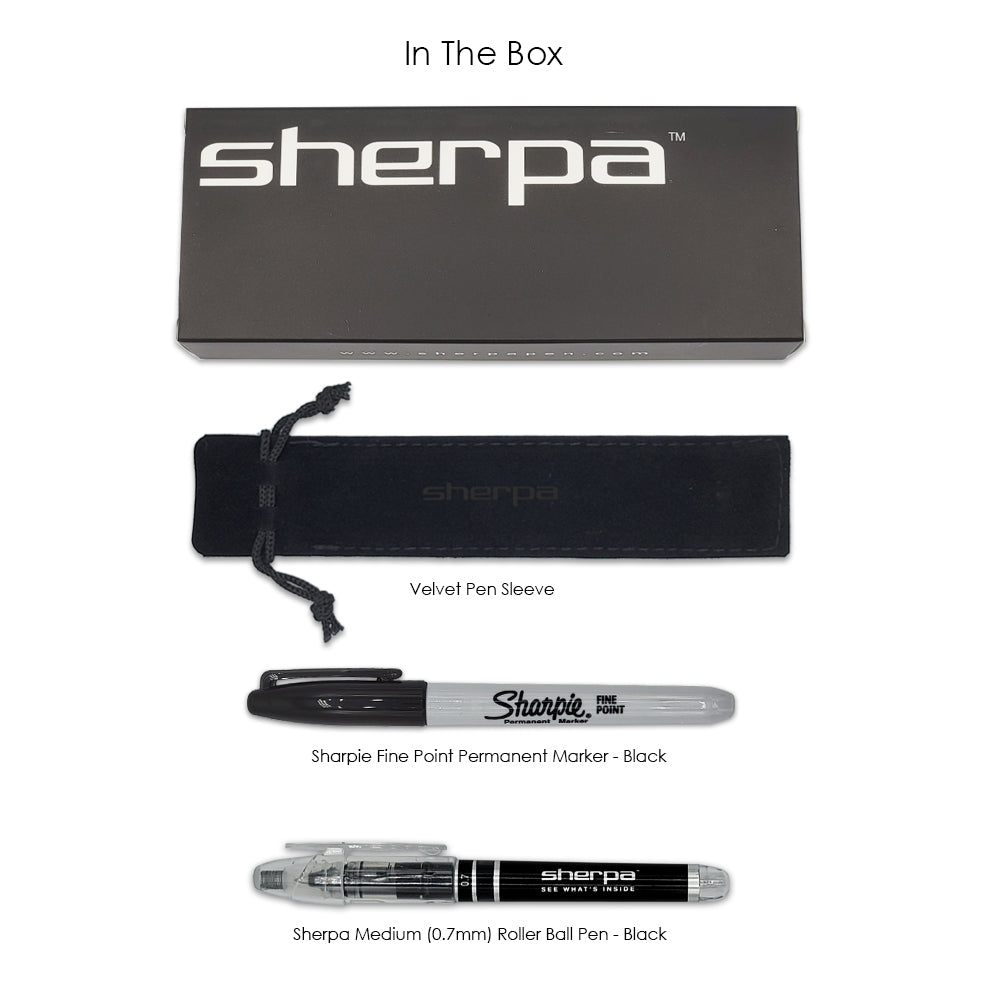 Free Shipping

Spend $25 or more and receive FREE USPS domestic shipping with your purchase.

One-Year Warranty

All products offered on www.SherpaPen.com are covered by a one-year warranty against manufacturer's defects.