As the season takes on the warm, inviting colors of fall, we're proud to unveil the Sherpa "Positively Purple." This is more than a pen; it's a statement, a blend of artistry and innovation that's bound to captivate those with an appreciation for the finer things in life.
In your hand, the "Positively Purple" feels substantial, its glossy plum-purple lacquer body exuding a sense of luxury and sophistication. The gleaming chrome trim complements this elegance, making it more than just a writing instrument - it's a piece of fine craftsmanship.
However, the Sherpa "Positively Purple" offers more than just visual appeal. It's designed to be a versatile tool, going beyond the ordinary with its unique functionality. This pen welcomes Sharpie markers and a number of different disposable pens as its refill. In doing so, it empowers you to unleash your creativity, providing a canvas for your thoughts with an array of colors and styles. Your words will gain a new level of precision, depth, and flair.
The color purple has long been associated with imagination, inspiration, and transformation. With the "Positively Purple" in hand, you're ready to embrace the positivity of this season. As the leaves fall and the air turns crisp, your writing will reflect the warmth of fall's colors, encapsulated in the elegance of the "Positively Purple" pen.

Product Details
Dimensions: 5.69" x 0.59"  
Weight: 28g
Materials: Brass, Aluminum, Steel, Plastic
Country of Origin: Made in Taiwan - Assembled in Denver, CO
*Includes Fine-Point Sharpie Marker, Medium Sherpa Roller Ball Insert and Black Velvet Pen Sleeve
To use the Sherpa simply pull off the cap, unscrew the black grip section and place your uncapped disposable pen or marker into the empty barrel of the Sherpa. Once the disposable pen or marker is in place screw the black grip section down over the tip to seal it into the Sherpa shell. It's that easy!
This Sherpa Pen is covered by a 1-year warranty against all manufacturer's defects.   For our full warranty policy click
here
.
For repairs either inside or outside of warranty please contact info@sherpapencovers.com.  
We offer a 30-day return policy on all new, unused items. Please contact customer service at info@sherpapencovers.com to arrange a return.
"Sherpa Recommended" product is sold directly through www.Sherpapen.com.  All other links are for Amazon.com affiliate listings. 
If you have a question or know of any other refills that will fit please e-mail us at info@sherpapencovers.com.
To download printable .PDF version click below:
詳細を表示する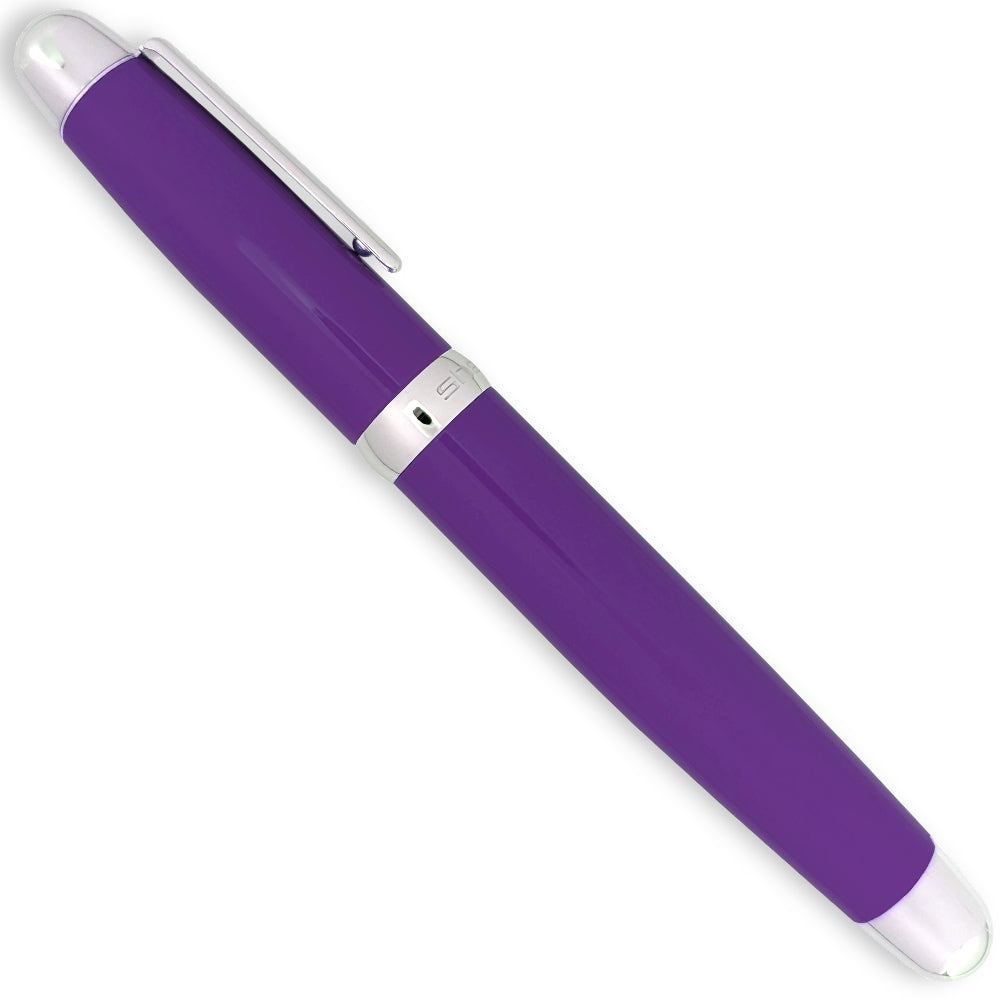 Free Shipping

Spend $25 or more and receive FREE USPS domestic shipping with your purchase.

One-Year Warranty

All products offered on www.SherpaPen.com are covered by a one-year warranty against manufacturer's defects.