So many colors, so little time...
Waterman is one of the oldest and most trusted ink manufacturers in the world.  Now you can experience the ink that has been used the world over in a variety of fun and exciting colors.  Let your personality (and your Sherpa) shine!
Colors:
- Intense Black
- Serenity Blue
- Mysterious Blue
- Inspired Blue
- Harmonius Green
- Tender Purple
- Audacious Red
- Absolute Brown
Size:
- 50 ml
詳細を表示する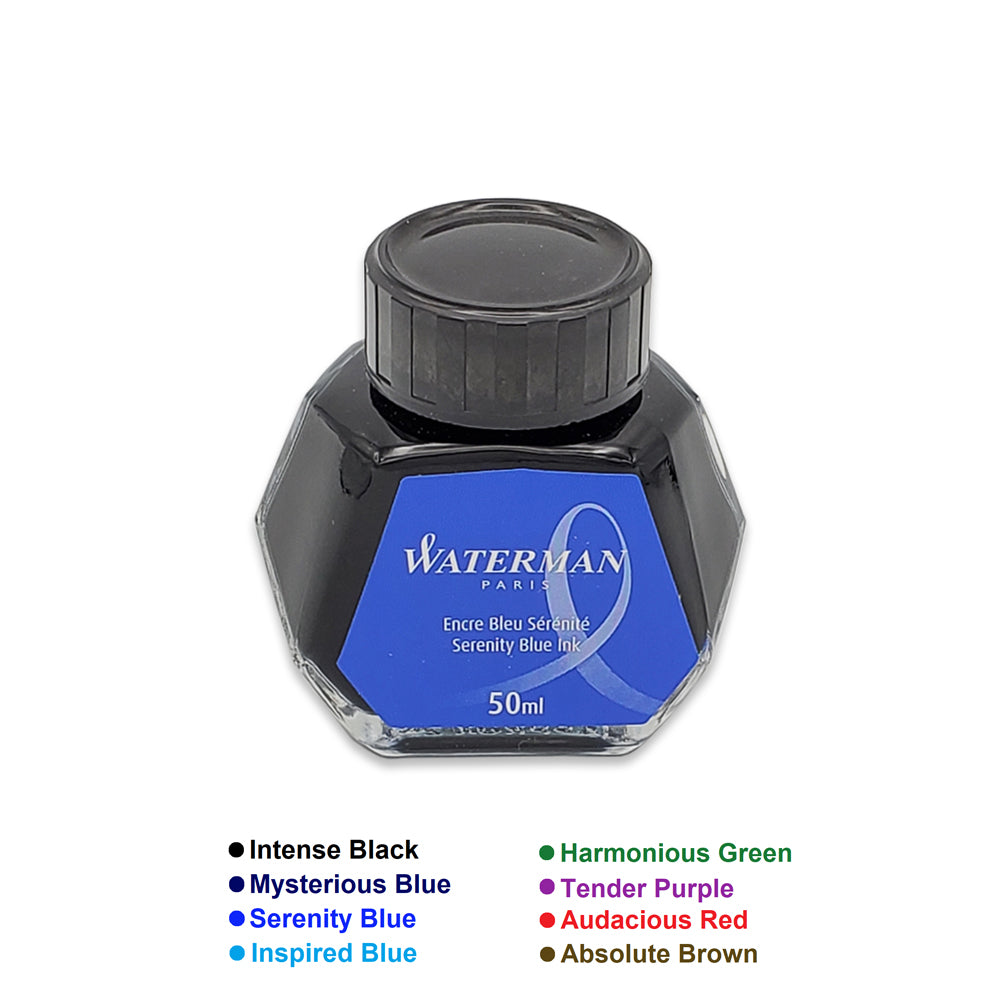 Free Shipping

Spend $25 or more and receive FREE USPS domestic shipping with your purchase.

One-Year Warranty

All products offered on www.SherpaPen.com are covered by a one-year warranty against manufacturer's defects.